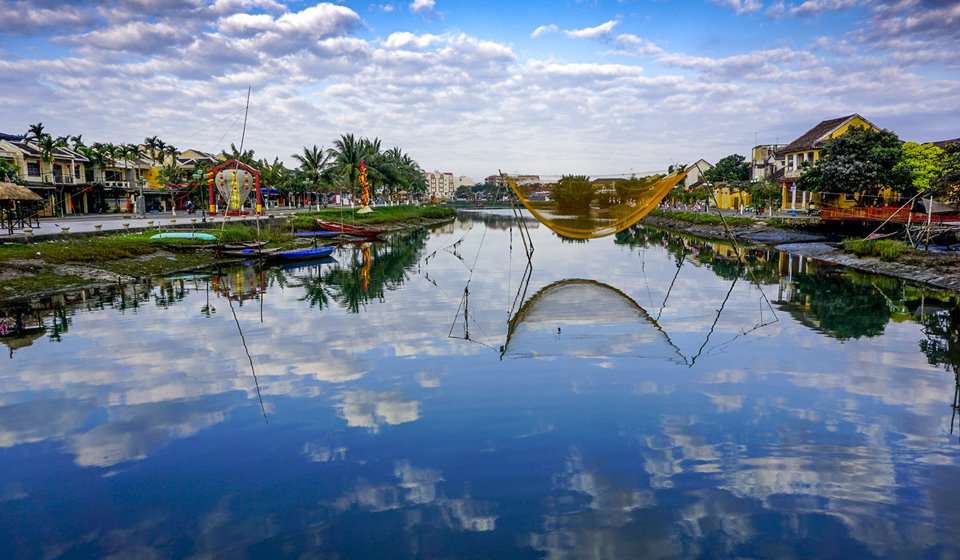 Best of Vietnam
Travel from the impressive north to the vibrant south in this 13-day complete tour of Vietnam, starting in the capital of Hanoi and winding through UNESCO World Heritage Sites like Halong Bay, Hoi An Ancient Town, and Hue before ending in buzzing Ho Chi Minh City and the vibrant the Mekong River Delta.
English
Destinations
Hanoi
Ha Long Bay
Hue
Da Nang
Hoi An
Ho Chi Minh
Destinations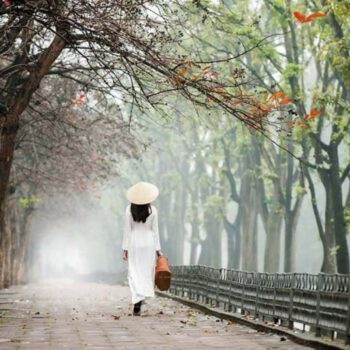 Hanoi
Fall in love with Vietnam's capital, Hanoi, a quaint city of dreamy poets and artists.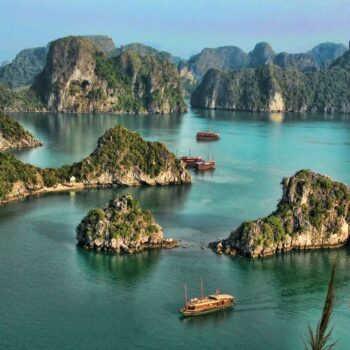 Ha Long Bay
Meet the stuff of legends in Vietnam's dreamy Ha Long Bay.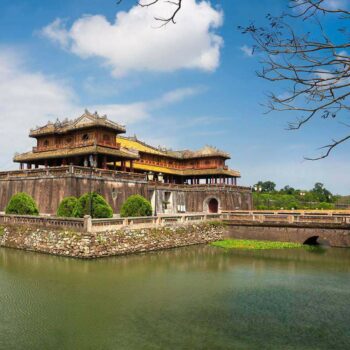 Hue
Feel the royal air and ancient grandeur along the Perfume River in the Imperial City and Ancient Capital of Hue.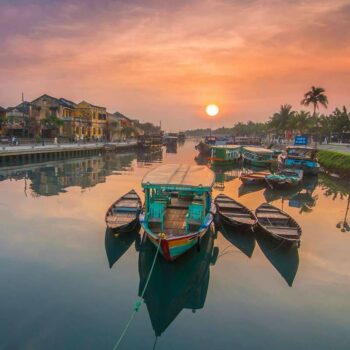 Hoi An
Vietnam's most charming and atmospheric city, Hoi An, will put a spell on even the most stoic traveller.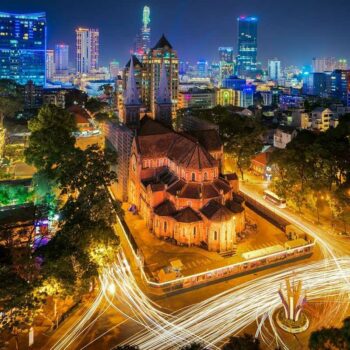 Ho Chi Minh City
Often called by its older, evocative name of Saigon, Ho Chi Minh City continues to dazzle travellers with its dynamic, cutting-edge vibes.
Day 1 : Hanoi arrival
Xin Chao and welcome to the traditional and cultural heart of Vietnam, Hanoi. Upon arrival to Noi Bai Airport, our driver will pick you up and transfer you to your hotel for check-in and refreshment.
Meals: No meals
Accommodation: Flower Garden hotel
Day 2 : Hanoi city tour
Dive into the history of Hanoi by visiting the iconic One Pillar Pagoda, designed to resemble a blooming lotus flower, commissioned by the legendary King Ly Thai To in 1049. Just a stone's throw away lies the Ho Chi Minh Mausoleum, a monument and tribute to Ho Chi Minh, the "uncle" of modern Vietnam, as well as his preserved stilt house and a small museum dedicated to his life. The mausoleum is closed every October and November, as well as every Monday and Friday throughout the year.
Pass by Vietnam's first university, Quoc Tu Giam, otherwise known as the Temple of Literature. The grounds offer a quiet oasis in the center of Hanoi and will show you an interesting glimpse into the cultural elite's past, dating back from 1076.
Brave the labyrinth of streets dubbed the "Old Quarter", famous to international guests and locals alike due to its chaotic but photogenic and charming nature. Visit the 36 streets by cyclo as you meander past bamboo, silver, silk, gold, and fruit sellers. Pause at the heart of it all, the magical Hoan Kiem Lake, to visit Ngọc Sơn Temple and admire views of the "Turtle Tower".
The rest of the afternoon and evening is free to discover Hanoi on your own.
Meals: Breakfast
Accommodation: Flower Garden hotel
Day 3 : Hanoi - Halong
Following breakfast, head 2.5 hours east to Halong Bay. Established as  in 1994 and newly nominated as one of the new 7 natural wonders of the world, Halong Bay's otherworldly atmosphere and landscape of emerald green waters, sandy beaches, and thousands of towering limestone karst islands are sure to leave you speechless.
Check into your cabin as we embark on an overnight cruise to experience the bay in all her glory. Activities include cooking demonstrations, a visit to a floating fishing village, kayaking and swimming, depending on the boat's itinerary and weather.
At the end of the day, the boat will anchor while guests enjoy the cocktail happy hour and fresh seafood dinner. Try your hand at squid fishing in the evening or perhaps watch a film or stargaze before retiring to your cabin for a restful sleep.
Meals: Breakfast, Lunch, Dinner
Accommodation: Swan Cruise
Day 4 : Halong - Hanoi - Fly to Hue
Good Morning Vietnam from the middle of Halong Bay! Start the morning with some tai chi on the sundeck as the sun rises, and munch on a light breakfast before participating in a cave visit.
Brunch will be served after the cave tour, which gives you time to savor the views as the boat gently glides through the incredible rock formations towards the dock.
Transfer to Noi Bai Airport for a short 80-minute flight to Hue. Our driver will pick you up & transfer to your hotel in Hue.
Meals: Breakfast
Accommodation: Romance Hotel
Day 5 : Hue city tour
Dive further into the history of Vietnam by visiting the ancient citadel plus two addition tombs of emperors of the Nguyen Dynasty, the last family to rule Vietnam before the French colonial takeover. Although the ancient citadel was badly damaged by the Vietnamese-American War, it is still possible to catch a glimpse of what used to exist here hundreds of years ago in the Forbidden Purple City.
Compare and contrast the tombs of Emperor Tu Duc and Emperor Khai Dinh, one constructed from 1864-1867 with a landscape dominated by a large lake and rustic architecture while the other designed as a hybrid of European and Vietnamese beauty standards.
Meals: Breakfast
Accommodation: Romance Hotel
Day 6 : Hue - Danang - Hoian
Travel 2.5 hours south from Hue along the incredible Hai Van Pass Ocean Road to the UNESCO World Heritage Site of Hoi An. The very well-preserved town is filled with quirky shops, antique teahouses, and amazing restaurants.
The rest of your day is free at leisure to discover the city on your own by foot or on bicycle. Hoi An is not only famous for its ambiance as it is for its tailors. Here tourists can get any manner of clothing made in 24 hours for a fraction of a price that it would cost back home. For those interested in tailoring, we can arrange a visit to one of the best tailors in the city to design your own outfits, bags, and shoes.
Meals: Breakfast
Accommodation: ÊMM Hotel Hoi An
Day 7 : Tra Que village - Walking tour
Hop on a bicycle and peddle out of town to Tra Que Vegetable Farm. 20 different types of vegetables and herbs are cultivated here by the 150 farmers and 400 land owners on site without the use of GMOS or pesticides.
Wander through the garden and meet the locals working in the garden. Learn how the farmers cultivate their crops and even lend a hand raking the ground, sowing the seeds, watering greens, and transplanting and tending the plants.
Soak your feet in a traditional herbal bath and prepare tam huu spring rolls and banh xeo pancakes for lunch with a local family before returning to your hotel in Hoi An.
In the afternoon, it's your time for walking tour of Hoi An Ancient Town. The very well-preserved town is filled with quirky shops, antique teahouses, and amazing restaurants. Enjoy views of the Thu Bon River and the many canals found in the city as you learn about the history of the town and admire the interesting mix of Vietnamese, French, Chinese, and Japanese architecture.
Meals: Breakfast, Lunch
Accommodation: ÊMM Hotel Hoi An
Day 8 : Hoian – My Son – Hoian
A half-day trip to the remnants of the Ancient Cham Kingdom, the My Son Ruins, a collection of ruined Hindu temples dedicated to the god Shiva.
Meals: Breakfast
Accommodation: ÊMM Hotel Hoi An
Day 9 : Hoian free time
You are free time today
Meals: Breakfast
Accommodation: ÊMM Hotel Hoi An
Day 10 : Hoian - Danang - Fly to Ho Chi Minh
Transfer to the airport for a flight to the modern, cosmopolitan city of Ho Chi Minh City. Upon arrival, our driver will pick you up and transfer to your hotel.
Meals: Breakfast
Accommodation: Asian Ruby Select Hotel
Day 11 : Cu Chi - City tour
Drive 1.5 hours north of Ho Chi Minh City to experience one of the most powerful symbols of the city and its recent history, the Cu Chi Tunnels. Squeeze through this extensive network of underground tunnels built by the Viet Cong to combat the better-supplied American and South Vietnamese forces, remembering the recent tragedy of war in Vietnam and the hardships many locals faced in this time period.
Browse the exhibits of the War Remnants Museum and view the former Presidential Palace, which can be viewed from the outside only on certain days.
End the day by visiting colonial Saigon with stops at the photogenic Old Saigon Post Office, Ben Thanh Market, Dong Khoi Street (formerly known as Rue Catinat), the Continental House, City Hall, and of course, the Opera House.
Meals: Breakfast
Accommodation: Asian Ruby Select Hotel
Day 12 : Mekong Delta
Settle in for a 2-hour car ride this morning to the small town of Ben Tre where we will board our day- cruise to explore the Mekong River Delta, the rice bowl of Asia. Enjoy the landscapes of fertile fields showcasing Vietnam's natural riches and resources of lush, bright green rice paddies on board the boat while snapping photos of the maze of rivers, mangroves, islands, and swamps.
The final activity of the day will involve a mini-trip on a sampan, a smaller traditional rowing boat, to better explore the narrow waterways of the Mekong tributaries.
The excursion will conclude in the late afternoon, where upon completion, the driver will transfer you back to Saigon where the evening is free to snatch up those last-minute souvenirs, perhaps from the famous Ben Thanh Market.
Meals: Breakfast, Lunch
Accommodation: Asian Ruby Select Hotel
Day 13 : Ho Chi Minh departure
Breakfast and discover the city at leisure until your transfer to Tan Son Nhat Airport for your onward booked
Meals: Breakfast
Best price guarantee
When you travel with Mundo Asia through any of our destinations, we're confident you'll return with memories that truly last a lifetime. That's why we are proud to promise you a best price guarantee with unbeatable prices for the highest quality and value. If you are able to find our exact program and product for a lower price on another website, we will refund you the price difference (terms and conditions apply).
Why book this tour
Stay at boutique properties with charm and favorable customer reviews
Hit all major highlights and main experiences in Viet Nam
Relaxed and slow-paced with more in-depth experiences
Flights and private transport used to save time
Premium value at affordable prices
All domestic flights and land transfers are included
Information
General information
Hotel
Services included
Accommodation in twin/double room with daily breakfast
Domestic flights (economy class) as mentioned
Tours as per itinerary with English speaking guide
All transfers and transportation with air-conditioned vehicles air
All boat trips as program-conditioned vehicles air
All entrance fees as program
Meals as indicated in the program
Services excluded
---
Airfares (international) and airport taxes
Early check-in or late check-out
Personal expenses & tips
Meals other than mentioned in the program
Visa fees, travel insurances
Additional transfer required due to emergency situation
All services which are not mentioned in "services included"
Services included
Accommodation in twin/double room with daily breakfast
Domestic flights (economy class) as mentioned
Tours as per itinerary with English speaking guide
All transfers and transportation with air-conditioned vehicles air
All boat trips as program-conditioned vehicles air
All entrance fees as program
Meals as indicated in the program
Services excluded
---
Airfares (international) and airport taxes
Early check-in or late check-out
Personal expenses & tips
Meals other than mentioned in the program
Visa fees, travel insurances
Additional transfer required due to emergency situation
All services which are not mentioned in "services included"
More
itineraries
Highlights
Vietnam
Highlight city: Hanoi, Ninh Binh, Ha Long Bay, Hue, Hoi An, Da Nang
---
Romantic
Vietnam
Highlight city: Hanoi, Ninh Binh, Halong Bay, Sapa, Hoi An, Da Nang, Hue, Mekong Delta, Ho Chi Minh City
---
Highlights
Vietnam - Cambodia - Thailand - Myanmar
Highlight city: Ho Chi Minh City, Mekong Delta, Siem Reap, Bangkok, Mandalay, Bagan, Yangon
---