Indonesia
The world's largest island country, Indonesia, is a utopia of some 17,000 volcanic islands brimming with picturesque tropical beaches, vivid coral reefs, lush rainforests, remote tribes, and exotic wildlife. Bali invites visitors to indulge in the luxury 5-star beach resorts and high-end villas of Jimbaran Bay, the cultural and spiritual beauty of Ubud, and dramatically positioned temples against a backdrop of sea cliffs, rice terraces, and mountains. Java holds 4 of the 8 UNESCO World Heritage Sites found in the country, in particular the magnificent Borobudur Temple. To the east of Bali is Indonesia's greatest natural treasure, the Komodo National Park, where Komodo dragons roam their own part of the world.
Population:
266.7 million (2018)
Currency:
Indonesian rupiah (Rp)
Time zone:
UTC+7 to UTC+9
2020 Indonesia

travel packages

Indonesia

Denpasar - Seminyak - Ubud
---
Indonesia
highlights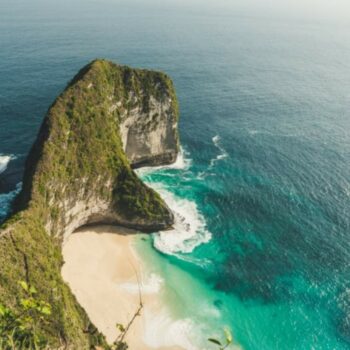 Nusa Lembongan
Discover the Bali of 20 years ago on the island of Nusa Lembongan where the coral reefs, beaches, and sea waters are picture-perfect.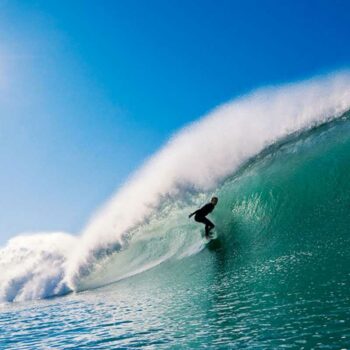 Jimbaran
Dine on succulent fresh seafood and watch out-of-this-world surfers ride the rolling waves in style.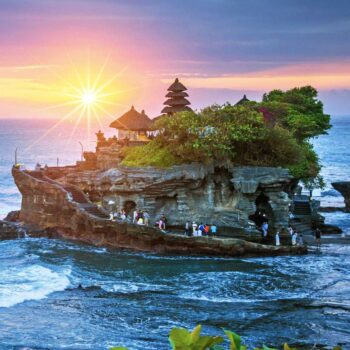 Tanah Lot
Watch the sunset at one of seven important sea temples responsible for protecting the island from enemies and evil spirits.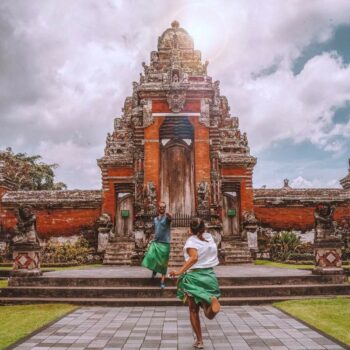 Pura Taman Ayun
Feel the serenity of one of Bali's top temples while admiring the traditional open courtyards and gardens filled with lotus ponds.
Travel guide
Time to visit
Indonesia has a tropical climate with hot temperatures all year round and two distinct seasons:
A dry season from April to October
A wet season from November to March.
The dry season is a popular time to visit as the skies are blue and the land bathed in sunshine. During the rainy season, short and strong downpours last for a couple hours at most, invigorating the lush jungle and bringing some relief to the high humidity. We recommend to visit our favourite Indonesian destination of Bali during May, June, and September when the weather is perfect and crowds few. Visit Bali between mid-June and July during the Bali Arts Festival to sample cultural highlights in dance and art from around the country. Keep in mind if you visit during Nyepi, the Balinese New Year, that the island is completely shut as the locals take a vow of silence on this one day in March. No check-ins or check-outs from hotels are allowed on this day as it is a time for contemplation and relaxation.
Accommodation
Bali is the perfect place to find quality accommodation at an affordable price. Small guesthouses and private one-bedroom villas can cost between $20 – $100 per night with small pools and a beautiful aesthetic while luxurious brands and larger flats or villas can run in the ballpark of $200 – $2,000 per night depending on size and location. Air BnB is very popular here with many small hotels and private villas renting out beautiful charming residences for a bargain price, many times including breakfast and private touring services. Big name brands like Peppers Seminyak, Courtyard by Marriot, Anantara, Sofitel Nusa Da, Kamandalu Ubud, Komaneka, Four Seasons, Ritz Calrton Reserve, Hanging Gardens, and Ayana offer world-class luxury and 5-star plus services and amenities rivaling that of major travel destinations around the world.
Food & drink
Bali is home to some of the world's trendiest restaurants. Hipsters will rejoice with the amount of dishes prepared with avocadoes and acai berries, completely organic and vegan, while those looking to sample traditional fare need look no further than delicious Nasi Goreng, Satay Ayam, Bebek Betutu and Lawar. Keep in mind that due to the Hindu influence on the island, beef is rarely, if never eaten, so meats served are usually seafood, chicken and pork. Basic meals at a warung will cost you $2 – $4 while eating at an international or chic restaurant can start at $40 per person with a luxurious degustation menu.
Communication
Wi-fi is readily available across the island for free in all restaurants and cafes, co-working spaces, air bnbs, hotels and guesthouses. A SIM card for your mobile costs $3 – $5 with data packages ranging between $5 – $10. For emergency dial 112 for a medical emergency, 113 for fire department, 118 for ambulance, 112 or +62 361 112 for the police. Sending letters and postcards by airmail is incredibly cheap, while international couriers like DHL, Fed Ex and UPS also exist on the island.
Transport
It's very common in Bali to move around by private car and driver. A day of touring the island's best cultural and historical attractions as well as the gorgeous landscape usually costs between $30 – $40. Taxis start at $0.50 and an extra $0.25 per kilometer, but are quite limited to South Bali and the area nearest to Denpasar, such as Sanur and Seminyak. There are also tourist buses called Kura-Kura with Wi-Fi and guide service. Buses within South Bali are only around $1 per ride but up to Ubud will cost you $6. There are also shuttle/ferry combinations that carry passenger west towards Java or east towards Lombok.
Visa requirements
Visa exemption
169 countries can enter Indonesia with a free 30-day Visa on arrival.
Visa on arrival and e-visa
Passport holders from Afghanistan, Cameroon, Guinea, Israel, Liberia, Niger, Nigeria, North Korea, Pakistan and Somalia need to have a visa organised in advance.
Why travel with Mundo Asia?
Get lost in the hidden charm of South East Asia