Myanmar
Myanmar is often referred to as the golden land, and it's easy to see why with its thousands of temples and pagodas encrusted in gold leaves, diamonds and gems, bathed in the golden light that shines as the sun rises and sets. A religious centre of Buddhism in Southeast Asia, cities like Yangon, the largest city, and Mandalay, the cultural capital, hold treasures like the Shwedagon Pagoda and ancient capitals of the region. Untouched, natural landscapes and diverse ethnic minorities abound in the serene Inle Lake and Bagan, a temple town on its way to becoming a UNESCO World Heritage Site, continues to impress with its thousands of dusty-coloured ruins scattered throughout bright tufts of green jungle.
Population:
53.8 million (2018)
2020 Myanmar

travel packages

Myanmar

Mandalay, Ava, Sagaing, Amarapura, Bagan, Heho, Inle Lake, Tuangyi, Kakku, Thandwe, Ngapali Beach, Yangon
---
Myanmar
Mandalay, Bagan, Heho, Inle Lake, Yangon
---
Myanmar
Yangon, Kyaikhtyio, Bago, Mandalay, Ava, Sagaing, Amarapura, Kyuakkar, Monywa, Pakkoku, Bagan, Mount Popa, Heho, Kalaw, Green Hill Valley Elephant Camp, Inle Lake, Indein Village
---
Myanmar
highlights
>
>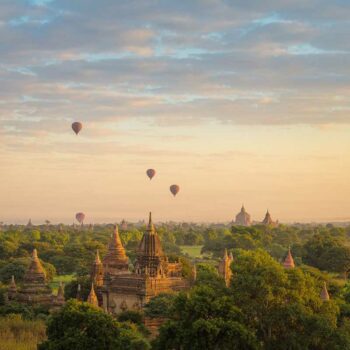 Bagan
Travel back in time to the ancient city of Bagan and explore over 2,000 temple ruins dispersed through mist and jungle.
>
>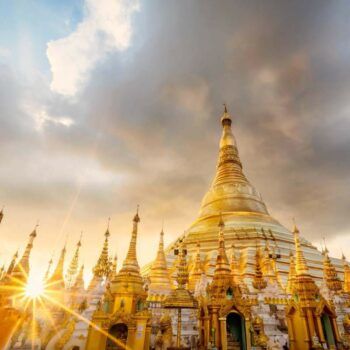 Yangon
Feel the unusual blend of Buddhist enthusiasm with the remnants of British colonialism in Yangon, Myanmar's largest city.
>
>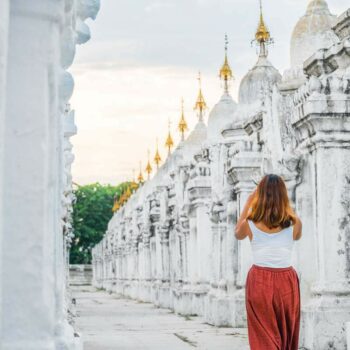 Mandalay
Understand the traditional and cultural heart of Myanmar in Mandalay, immortalized by the poetry of Rudyard Kipling.
>
>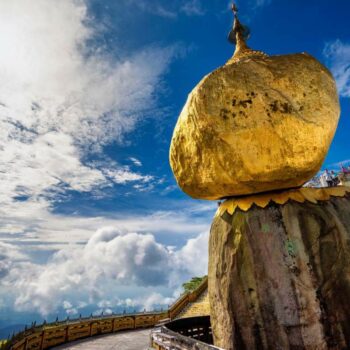 Golden Rock (Kyaiktiyo)
Trek with devout Buddhist pilgrims to Kyaiktiyo Pagoda, where a golden boulder precariously balances on the edge of a cliff.
>
>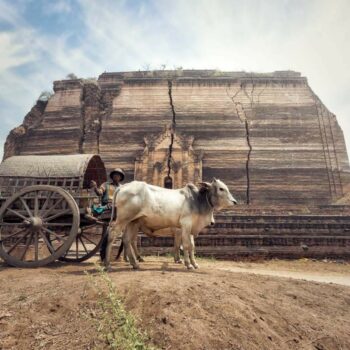 Mingun
See what could have been in Mingun, a small riverside town with the foundations set to build the biggest temple in the world.
>
>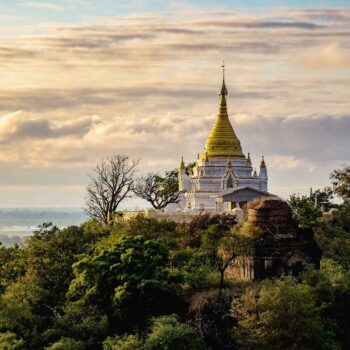 Sagaing
Welcome to Sagaing, the living centre of Buddhism.
>
>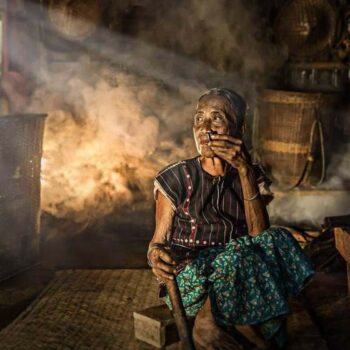 Kanpetlet
Hidden in the Chin Mountains lies Kanpetlet, a remote town home to some of the world's rarest birds and tattooed women of the Chin Tribe.
Travel guide
Time to visit
Myanmar's stunning scenery is most accessible during the peak travel season between November and February when the dry season is in full swing and the weather is consistently sunny. That being said, the country can be visited year-round save for the southern beach regions on the Bay of Bengal and Andaman Sea and river travel on the Irrawaddy from May to October. During this time of year trekking to remote hill tribes in the Shan State and visiting the temples of Bagan can be very rewarding due to the lack of crowds if you do not mind a bit of heat and unpredictability. A truly memorable time to visit the golden land is during Thingyan, the Burmese New Year which occurs in the middle of April. Prepare to get soaked as locals and foreigners alike participate in a water fight to cleanse away past transgressions and bad luck.
Accommodation
With the opening up of Myanmar over the past few years, the country still has a ways to go in terms of offering a high-level of value matching the price paid when booking accommodation. The majority of places to stay consist of basic guesthouses and 2-star hotels, which can cost you anywhere from $10 – $70 per night. However, if you go through a tour operator, local agency, or online booking agent, it is often possible to find attractive discounts on the few luxury hotels in the country if you book ahead, especially if you plan to travel during the peak season. Expect to pay from $150 – $400 per night for luxury hotels in Myanmar, but keep in mind with commonplace power cuts, even in the most chic hotel, Wi-Fi can be spotty at times. Our personal favourites include romantic colonial hotels like The Strand and The Belmond in Yangon and the Sanctum Inle Resort and Inle Heritage in Inle Lake. Aureum offers posh beachside luxury in Ngapali and a wonderful break when finished touring the temples of Bagan.
Food & drink
Burmese food is full of regional variations and local traditions. In addition to the characteristics attributed from the plethora of ethnic minorities in the country, the cuisine is also heavily influenced by Chinese, Thai and especially Indian traits, as seen in Burmese variations of samosas, curries, and Indian breads. Religion also plays a big part in what kind of meals are served as Buddhists avoid beef and Muslims pork. Take for example the Shan State, populated by a vast amount of ethnic minorities. Here vegetarian dishes are more common to find as well as delicious fish preparation and spicy noodles while the Rakhine State is well-known for its delectable seafood delights. Somehow it makes sense in this diverse nation that the national dish, Mohinga, is a rice noodle and fish soup, something that can be eaten by all. Except to pay around $0.50 for vegetable dishes and $1 for meat-based meals on the street and $2 – $4 per dish in a nicer sit-down restaurant.
Communication
Big cities throughout the country have Wi-Fi access, especially hotels and guesthouses, and some restaurants and cafes. Internet cafes in the cities are bountiful but usually used for online gaming rather than communication. Please be advised it can be difficult to send and receive attached files over the internet, especially in provincial areas due to power cuts and a lower bandwidth of use than other countries. Using the phone can be tricky as landlines frequently go dead while some calls never seem to go through. Internet cafes, Skype and Whatsapp can be an easier way to stay in contact than over traditional landlines or mobile phones. Prepaid SIM cards cost $1 with "pay-as-you-go" credit available in intervals of $1 – $6. In case of emergency, dial 199 for police, 191 for fire service and rescue, and 192 for ambulance. The post offices are efficient at both local and international delivery – keep in mind that even though the official opening hours are between 9 and 4 but some shops may keep shorter hours without notice.
Transport
Myanmar's infrastructure leaves a lot to be desired. Travellers should be aware that travel by road can be expensive and time-consuming when using a private driver as some destinations require permits, a government-approved guide and driver. The bus is frequent and cheap but due to the poor quality of road can be time-consuming and uncomfortable. Take for example the local bus from Yangon to Bagan costs around $25 for an 11-hour journey. Likewise, trains and boats are very inexpensive and can give excellent chances to interact with locals and see the beautiful countryside but are also slow and can be uncomfortable with hard seats, exposure to the elements, and long delays. Domestic flights are the best option for maximum comfort and reasonable dependability, which range in price from $80 – $120 depending on distance.
Visa requirements
Visa exemption
Citizens of the following countries do not need a visa for tourism purposes as long as they stay less than the period listed below.
28 days—Hong Kong, Japan, Macau, and South Korea
14 days—Brunei, Cambodia, Indonesia, Laos, Philippines, Singapore, Thailand, and Vietnam
Visa on arrival and e-Visa
Citizens from over 100 countries can obtain tourist visas on arrival valid for 28 days if arriving by international airport, with a cost of USD50.
Myanmar also has an e-visa system for tourists to facilitate the application process for the same 100 countries.
Entry with e-visa is currently available through the three main international airports of Yangon, Mandalay and Nay Pyi Taw, as well as some Thai-Myanmar and Indian-Myanmar border crossings.
Why travel with Mundo Asia?
Get lost in the hidden charm of South East Asia