Siem Reap
Siem Reap continues to dazzle travellers with its collection of ancient temples and ruins poking out through forests and fields in northwestern Cambodia. Angkor Wat, the "temple city", is a marvelous work of art, making its position as the 7th wonder of the world no surprise to anyone who visits. The mysterious faces of Angkor Thom and Bayon peer out as visitors try to understand each expression. As the jungle reclaims other sites like Ta Prohm and Bang Mealea, it's hard to believe modern civilization is only a short drive away. This riverside city along the Tonle Sap River, named after the largest freshwater lake in all of Southeast Asia, the nearby Tonle Sap Lake, offers tantalizing cuisine, like the iconic Fish Amok, and beautiful artistry, like the Apsara, a delicate, angelic dance performance. Lastly, shop in Siem Reap's wealth of Night Markets and upscale boutiques.
2023 Siem Reap

travel packages

Cambodia

Siem Reap, Angkor Archaeological Park, Battambang, Phnom Banan, Phnom Penh
---
Cambodia
Siem Reap, Kampong Cham, Kratie, Phnom Penh
---
Cambodia
Phnom Penh, Kep, Kampot, Sihanoukville, Siem Reap, Tonle Sap Lake, Angkor Archaeological Park
---
Travel
guide
Time to visit
The legendary city of Siem Reap is best visited between the months of October and June, on the fringes of the green rainy season and during the entire dry season. During October and the months of May and June, the days are punctuated by quick thunderstorms, offering a welcome break from the heat and humidity. The countryside is enveloped in bright green colours while the Tonle Sap Lake and surrounding rivers are in perfect condition for cruises. On the other hand, visiting the city during the dry season from November through mid-April presents another view of the mighty Angkor Empire, with bright blue sunny skies and incredible sunsets.
Accommodation
There is a large variety of accommodation to choose from in Siem Reap. Hotels, resorts, guesthouses and small bed and breakfasts all compete to have the best price to draw in the thousands of visitors who travel to the city daily. Small hotels and guesthouses run around USD5-15 per night and often include breakfast and features like swimming pools. Brand-name hotels like Hyatt, Sofitel, and Victoria start at around USD150 per night while ultra-luxurious stays at Phum Baitang and the Belmond start at USD200 and increase depending on type of room and time of year.
Food & drink
The portion sizes of Khmer restaurant cuisine will astound travellers as for USD5-6 each meal is served with a huge bowl of steamed rice and a plate of the main course. One portion can feed at least 2 people, whether it's the national dish fish amok or a stir-fried beef lok lak. Street food dishes such as num banh chok, a type of dish with fermented fish sauce and fresh noodles, and banana skewers carmelized in palm sugar will set you back less than USD1 per person. A local beer is usually around USD0.50 while a foreign imported beer starts at USD2-3.
Communication
Wi-fi is available everywhere in Siem Reap—even in the middle of a local market! Prepaid SIM cards from companies like MetFone and Cellcard for mobile phones cost between USD1–2 with "pay-as-you-go" credit available in amounts of USD1-50. Emergency contact details for Cambodia, should you need it, can be found by dialing 118 in case of fire, 117 for Police assistance, and 119 for an ambulance. Since Siem Reap is such a popular tourist destination, English is widely spoken in most restaurants and cafes in the city center.
Transport
Siem Reap's small city center is very easy to navigate even for the most nervous traveller. The iconic remork, a motorcycle pulling a covered trailer, is a popular way to move throughout the Angkor Complex and Siem Reap's city center, with most one-way rides costing between USD1-2. Daily bicycle rentals are also around USD1-2 per day, but ensure your bicycle is working properly before paying! Taxis run around USD0.75 per km and a car rental per day can be as low as USD35.
Our travel
specialists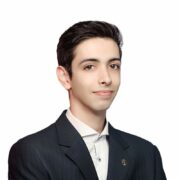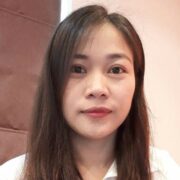 Travel
inspiration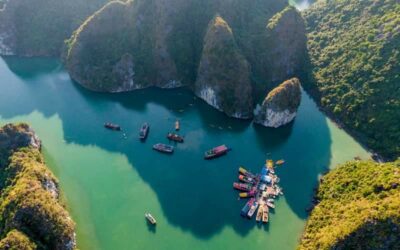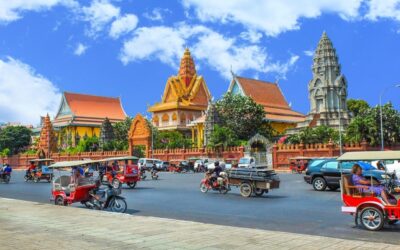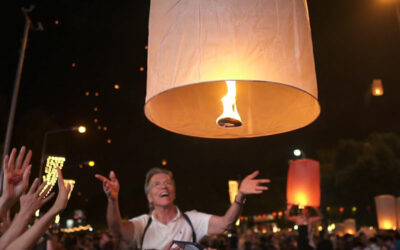 Why travel with Mundo Asia?
Get lost in the hidden charm of South East Asia