The mention of Bali conjures up images of Elizabeth Gilbert's hit novel, "Eat, Pray, Love", but this idyllic paradise is so much more than a holiday destination full of clichés and hipsters. Full of wonderful accommodation, stunning scenery, and a dynamic art scene perforated by an exquisite cultural heritage, Bali's magical atmosphere will keep you spellbound for many years to come.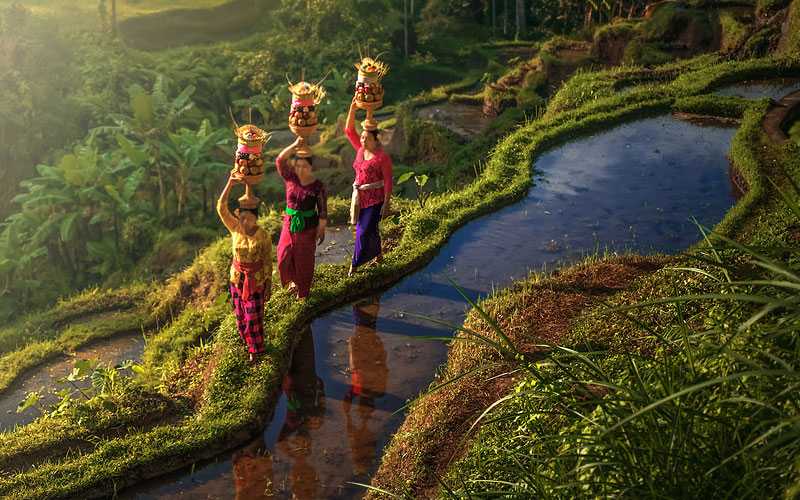 Minority in Bali
Cultural experiences
Bali has been a popular destination for western tourists since the early 1900s when the Dutch foresaw a future lucrative business potential on the beautiful island. In spite of having constant contact with other cultures and ways of life, the Balinese have still kept their cultural traditions intact, letting those who visit have an authentic peek into daily life in the region. Daily offerings of canang sari are crafted with care and gently placed at temples, outside of homes, and on beaches in the early hours of the morning to thank Tunggal, the Indonesian version of Brahma in Hinduism. Other forms of traditional arts such as the Wayang, shadow puppetry, and Legong, an intricate dance originally performed by adolescent girls for royalty, using elaborate finger and foot movements as well as dramatic gestures and facial expressions, are still able to be seen today due to the preservation of the culture.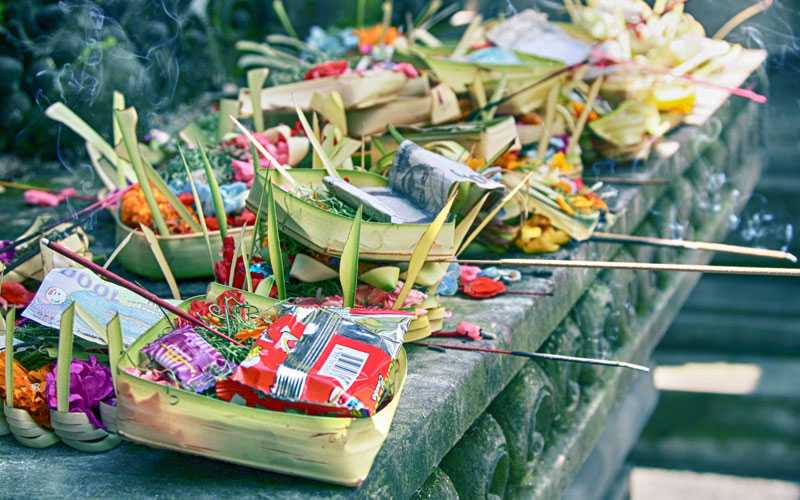 Canang Sari
Natural beauty
It's no wonder why Bali is often referred to by its nickname as the island of the gods when there is so much natural beauty around every corner you turn. Lush, electric green rice terraces brimming with water stretch across the landscape as palm trees accessorize the fields. Volcanic mountains ensure excellent opportunities to catch a sunrise and incredible panoramic view of the island, while world-class beaches range from exotic black sand to postcard-image worthy white powder. Thick jungles give way to hidden temples, archaeological sites, and rushing waterfalls. Powerful turquoise and indigo waves crash against dramatic cliffs while quieter areas boast clear waters perfect for snorkeling coral reefs and lounging in the gentle sea.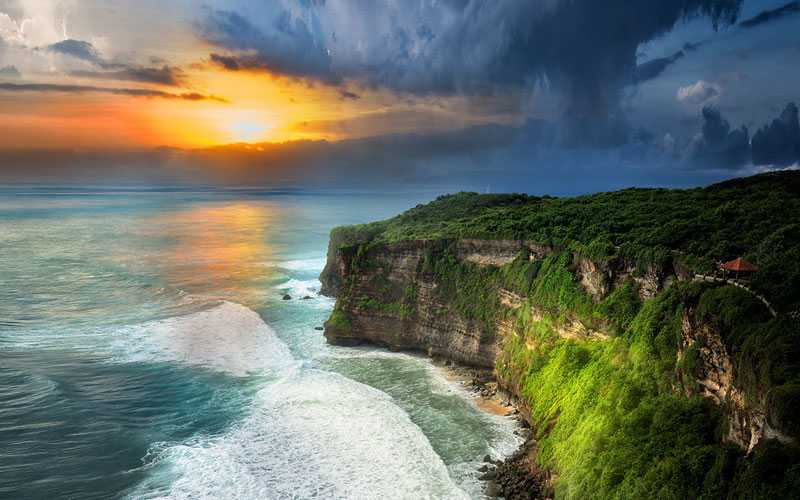 Natural beauty of Bali
Historical and archaeological attractions
Bali is home to thousands of temples, shrines, and pagodas, carved beautifully from old stone. Of these thousands of spiritual locations, there are 9 key temples due to the directions they face and the important positions they are constructed in, whether it's a side of a mountain, within a cave, or perched on a cliff facing the sunrise or sunset. These directional temples also serve the purpose of protecting the island and its people from evil spirits. Architecture enthusiasts will love to admire Balinese design in the 5 royal palaces and regal water gardens containing lotus ponds and bathing pools spread throughout the island. Archaeological sites such as the Elephant Cave and Gunung Kawi will delight history buffs who fancy having their very own Indiana Jones moment.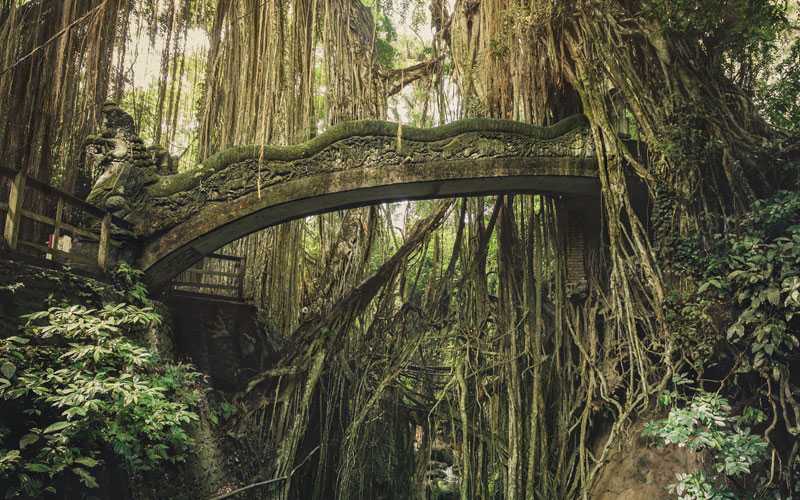 An authentic Balinese design
Never-ending adventure of all Kinds
When in Bali, there is no shortage of activities to try to keep your time occupied. It's no secret that surfers have been travelling to Bali for decades to ride the awesome waves, and whether you're an expert or a total beginner, there is a beach and wave with your name on it. In addition to island hopping, swimming, and beach lounging, there are also an assortment of diving and snorkeling options. Slide down a waterfall? Cliff Jumping? Sunrise hikes up active volcanoes? Bali has it all.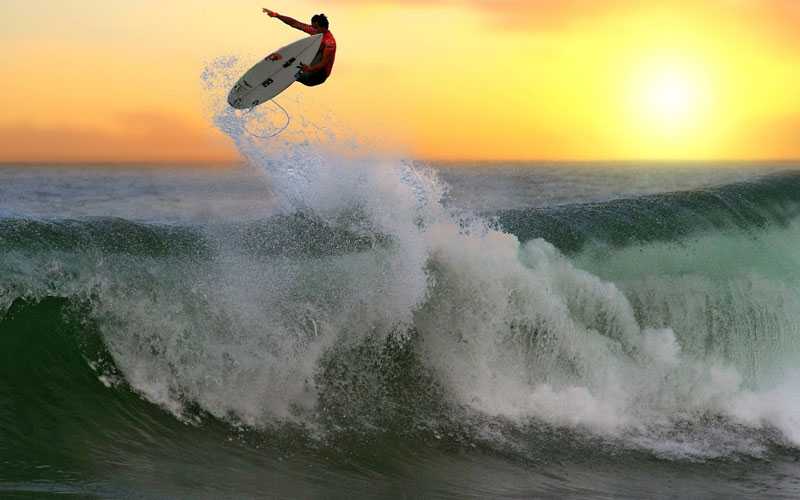 Surfing in Bali
Romance and relaxation
From the exquisite scenery and pristine beaches to the cultural and historical activities available, Bali is a truly romantic destination for any couple, whether just starting out or celebrating their 40th year together. The impeccable 5-star service found in luxury resorts, boutique hideaways, and private pool villas cannot be compared to any other Southeast Asian country when considering the design of the accommodation, the hospitality, price, and charm. Bali is a top destination not only for honeymoons but also vow renewals and destination weddings, and packages can be created for a fraction of the cost that it would be back home. Strolling with your love hand and hand down a quiet beach or hidden jungle path, or perhaps through a rice field is the ultimate way to re-connect and make lasting memories.
Romance and relaxation go one step further in Bali, where natural spa treatments abound ranging from 1 hour to 1 week experiences for unbeatable prices while dining is always a culinary masterpiece, especially in chic areas like Seminyak, Ubud, Nusa Dua. The thriving art scene contributes to hundreds of small museums, daily dance performances, and shopping opportunities to partake in, leaving you feel nothing but loved and refreshed after a holiday like no other.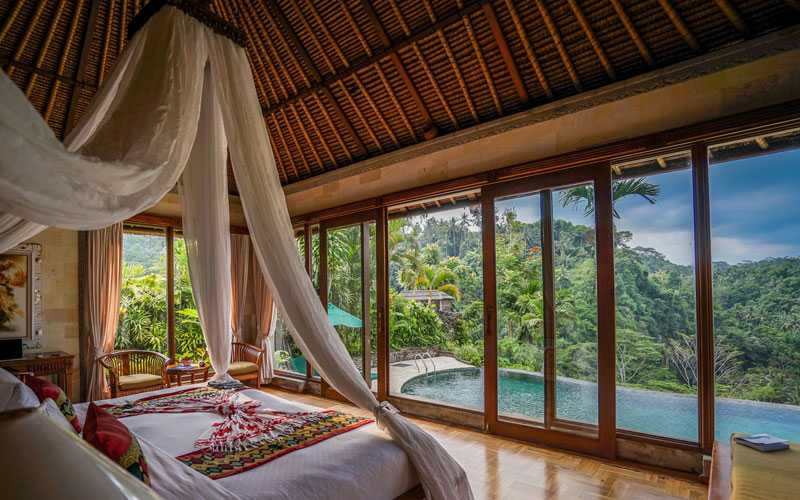 A luxury resort in Bali
Check out Bali travel packages or contact our travel experts to plan the perfect vacation today!
Where can we take you?
Got an idea? Tell us what you're thinking and one of our travel experts will be in touch shortly to create the perfect holiday for you!
Itineraries
Highlights
Indonesia
Highlight city: Bali
---
Romantic
Indonesia
Highlight city: Denpasar - Seminyak - Ubud
---
Beach escapes
Bali - Thailand
Highlight city: Denpasar, Sanur, Nusa Lembongan, Ubud, Seminyak, Bangkok, Krabi
---