Luang Prabang Excursion
Recommended

itineraries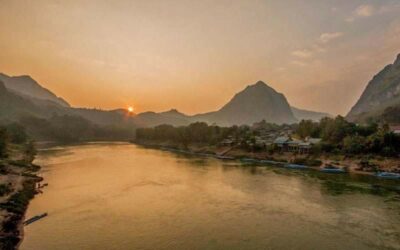 ---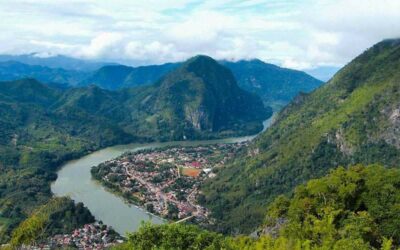 ---
Luang Prabang Excursion
highlights
Travel

Guide
Time to visit
Explore Luang Prabang during the dry season starting at the end of October until March, when the temperatures start to climb and the rushing waterfalls surrounding the city begin to run dry after months of very little rain. Although the temperature at night is a bit chilly between December and February (17℃-20 ℃) the days are pleasant with blue skies and no humidity. This is also the best time of the year to trek through the gorgeous scenery of northern Laos, before the rain and humidity of the summer hits washing out trails and making any kind of movement feel uncomfortable.
Food & drink
Food in Laos is based on region, but sticky rice is found throughout the country as it is the mainstay of Lao cuisine. A meal of sticky rice and either khai pen, a type of Mekong River seaweed, or chow bong, chili paste made with buffalo skin, costs between USD1-4 depending on where you eat. Other specialties of Luang Prabang include mok pa, a river fish steamed with spices and coconut milk within a banana leaf and served with a side of rice, and or lam, a type of vegetable stew which can conversely be served with buffalo meat. If you're tired of eating noodle soups or laap, a stir-fried meat dish with rice, try a khao jee, a remnant from French colonialisation, a baguette sandwich. Never expect to pay more than USD7 for an average meal in a Lao-styled restaurant.
Transport
It's easy to get around the Luang Prabang city center by foot or bicycle as it is such a compact place. Tuk tuks are readily available to take tourists as well, costing around USD2 per short city ride and around USD25 for a half-day excursion outside of the city. Motorcycle rental varies between USD12-70 per day depending on the type of bike taken. A new electric bus also services the Luang Prabang city center—it will cost you USD1 a pop. Due to the city sitting at the confluence of two major rivers, boat travel is also available—expect to pay USD7 per person for a ride on a public boat and USD25 for a private boat with a half-day trip.
Accommodation
Luang Prabang is a very popular destination in Southeast Asia so it's no surprise the wealth of accommodation available to choose from within the city center and in the pristine countryside along the Mekong and Nam Ou Rivers. Budget accommodation can be found for as little as USD3-8 per night, while a standard guesthouse or small hotel can run between USD20-50 per night. Gorgeous boutique stays with charming character are usually at least USD100 while a lavish stop in a 5-star property usually starts around USD300, ranging upwards to USD600 depending on the brand.
Communication
Most cafes, restaurants, guesthouses and hotels have access to Wi-Fi. SIM cards cost as little as USD5 with phone-calls running between USD0.25 – 0.50 a minute. Dial 1191 for police, 1192 for tourist police, 1190 for fire, 1195 for an ambulance, and 1199 for electricity issues. Because Luang Prabang is a popular tourist spot, English is used and understood in a variety of situations.
Why travel with Mundo Asia?
Get lost in the hidden charm of South East Asia